Operatori di ricerca su Twitter: l'elenco completo
Nel quadro di una generale revisione della propria strategia di marketing (che ha portato, fra l'altro, al recente restyling dei profili e all'applicazione di una policy a dir poco restrittiva sull'adozione esterna delle sue API), Twitter sta ora promuovendo un utilizzo più intensivo e consapevole del proprio motore di ricerca di interno: uno fra quelli che, oggigiorno, gestiscono la più ampia mole di dati in Rete.
Senza dubbio, la più ampia mole di dati prodotti in real-time.
Ecco quindi un'utile mappatura degli "operatori" che è possibile utilizzare per rendere le proprie ricerche su Twitter sempre più precise e raffinate: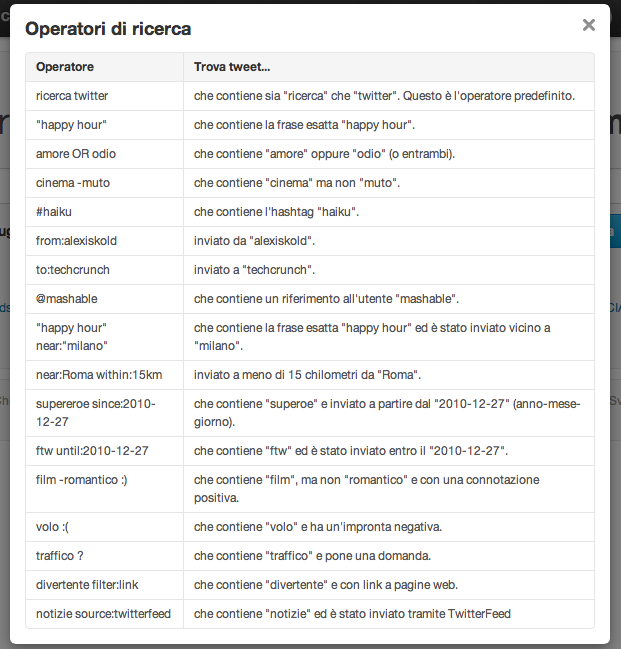 Instantly connect to what's most important to you. Follow your friends, experts, favorite celebrities, and breaking news.